Learn. |
Implement
. |
Innovate
. |
Accelerate
. |
Grow.
BSCAI

brings you our newest resource, a streamlined mini-MBA curriculum in the

B

SCAI Executive Leadership Academy.



Learn, understand, and apply the best practices of people management and business finances to immediately improve your business.

March 21
PROGRAM KICK-OFF
10-Weeks
Self-Paced Learning mixed with Live Expert-led discussions.
BSCAI Executive Leadership Academy
is a 10-week fully digital program for both the current & future leaders of our industry to master the skills of organizational leadership, people management, & business finance.

What's Included
Explore the BSCAI Executive Leadership Academy
With over 20 hours of video, a private learning community, and an arsenal of templates, resources, and knowledge, it's one of the most comprehensive programs for BSC executives in the market.

When you join, you'll receive access for a year to:
6+ hours of live facilitated expert coaching

350+ learning modules within the self-paced eLearning

A cohort of your fellow business leaders to connect & network

Continued access for a full year after the 10-weeks

Downloadable companion worksheets & materials

20 interactive tools to implement the learning

Knowledge checks to build competency

And a learner handbook to organize it all!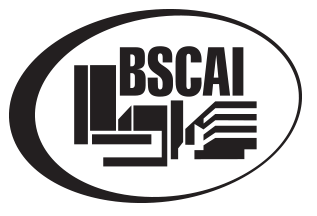 What makes this program different than any other?
The real key, is a blended learning experience -- pairing self-paced eLearning with live facilitated session to learn with you peers and from the experts themselves in real-time.
Expert-Led Live Coaching Sessions
Beyond the eLearning we come together with a cohort of your peers for bi-weekly facilitations allowing you to be coached in real-time by masters of the craft.
Interactive Self-
Paced eLearning
The program is designed to provide you with impactful knowledge & resources that will guide you, step-by-step to put into practice immediately.